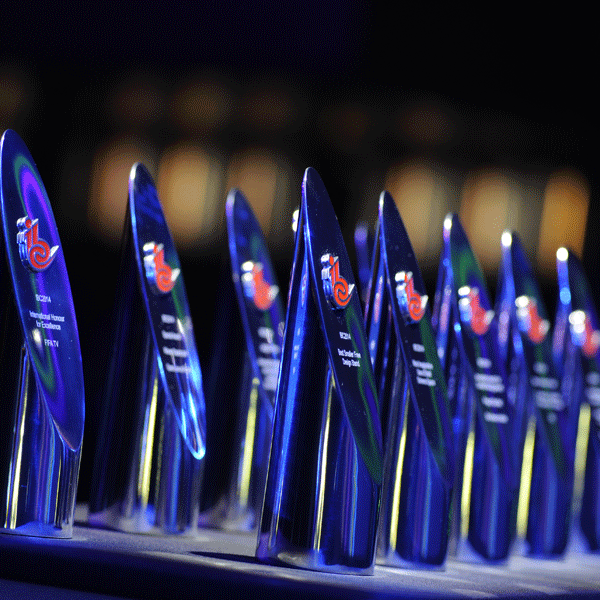 The International Honour for Excellence 2015, the highest honour IBC bestows, this year recognises a technology – and the company behind it – which has been a key enabler of the transformation of our industry. The award goes to ARM, the company behind the processors in virtually all of our smartphones and tablets.
It is sobering to realise that the iPhone is barely more than eight years old, yet it and the products that followed have transformed the way we view media. That we can drive realtime, high resolution graphics and videos on a device in the palm of our hand, with a day's battery life is a remarkable technical achievement.
It is made possible by ARM's specialisation, reduced instruction set computing (RISC). Today, around one-third of all intelligent electronic devices have ARM technology inside, thanks to its development and continuing research. In turn, the creative, commercial and technical future of the media industry depends upon these mobile devices."
Simon Segars, CEO of ARM, said "We see an exciting future for the broadcast and entertainment industry as evolving technology brings new revenue streams, diversity in consumption and seamless viewing experiences across all devices."
"But getting there will require effort, as technology must be delivered in the most cost, capacity and energy efficient way so companies remain as sustainable as they are innovative," he added. "ARM designs intelligence that enables industry to create the content, refine it in production and get it on to everyone's screens, and we will fully support the sector in this next phase."
"It is for this reason that we are hugely excited to be formally welcomed into the IBC family with the 2015 International Honour for Excellence."
The world's first commercially successful RISC processor was launched 30 years ago by Acorn Computer Group. In 1990 the work on which Acorn and Apple were collaborating was spun out into a new company, Advanced RISC Machines or ARM. By 2002 a billion ARM RISC cores were made; by 2013 that had grown to a staggering 50bn.
The International Honour for Excellence is awarded by the IBC Council. IBC Council Chair Peter Owen said "Mobile devices have proved a disruptive, transformative technology for the electronic media industry. Smartphones and tablets owe their existence to RISC processors."
"For pioneering, enabling and innovating the most advanced RISC technology, IBC is pleased to present its 2015 International Honour for Excellence to ARM."
The award will be presented during the IBC Awards Ceremony, which takes place in the RAI Auditorium on Sunday 13 September at 18:30. All IBC attendees are invited to come along to this free event.