Thierry Fautier, Harmonic – Chairperson and President
As Vice President of Video Strategy at Harmonic, Thierry Fautier is in charge of defining and driving the execution of the long term strategy of Harmonic's video business. Fautier is currently leading the commercial requirements for ABR Multicast in the Commercial Module group of the Digital Video Broadcasting Project (DVB) consortium. He is also the current President of the Ultra HD Forum, the global organization responsible for promoting market adoption of UHD by defining industry best practices for the phased introduction of the wide set of technologies that will facilitate the next-generation viewing experience. Fautier's previous experience at Harmonic includes leadership positions in Solutions Marketing, where his area of responsibility covered Harmonic's major markets, including broadcast, cable, telco, DTH and OTT, as well as multiscreen initiatives. Prior to joining Harmonic, he was Vice President of Marketing for Vsofts and held various positions at Philips in Research, Engineering and Marketing. Fautier was one of the primary drivers at Philips in the creation of MPEG technology and in the development of the first MPEG-2 STB system on chip solutions. An experienced speaker, he has presented at leading industry conferences throughout the world.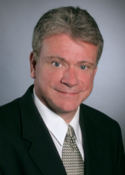 Pat Griffis, Dolby Laboratories – Vice President
As Executive Director, Technology Strategy at Dolby Laboratories, Patrick Griffis is charged with helping define future technology strategy for the company which includes identifying and tracking key technical trends, performing technical due diligence, and supporting advanced technology initiatives for the company. Before joining Dolby, Pat spent 10 years at Microsoft leading global digital media standards strategy, including adoption of the Digital Living Network Alliance as a baseline media sharing standard in Windows 7 and standardization of Windows Media Video technology as an international SMPTE standard. Prior to Microsoft, Pat spent 15 years at Panasonic in senior management positions, including Vice President of Strategic Product Development at Panasonic Broadcast. Pat started his career at RCA, earning eight patents in TV product design. Pat has served two terms as President of the IEEE Consumer Electronics Society. A SMPTE Fellow, he serves on the SMPTE Executive Committee as Vice President, Education. He serves on the Board of the UHD Forum and is Dolby's Board alternate in the UHD Alliance as well as Chair of the Compliance and Certification Working Group. Pat is member of the IBC Council, an industry executive advisory group as well as the Academy of Digital TV Pioneers. Pat holds a BSEE degree from Tufts University and an MSEE from Purdue University.

Nandhu Nandhakumar, LG Electronics – Secretary
As Senior Vice President in the office of the CTO of LG Electronics Inc., Nandhu has been leading technology initiatives, partnerships and corporate venture capital investments in areas of long-term strategic interest to LG Electronics, such as connected entertainment, health, energy and vehicle. As the former founding head of LG's Silicon Valley based Technology Center of America, he established LP arrangements with leading VC funds, and partnerships with university research centers and national government laboratories across a broad portfolio of technologies. Earlier, he served as CTO, VP Engineering and a Board Director of Triveni Digital, which develops and supplies products for the management and monitoring of metadata and data in broadcast DTV signals. He has also served on the faculties of the University of Texas, Austin and the University of Virginia, Charlottesville – where he taught graduate and undergraduate courses, supervised Ph.D. students, and conducted sponsored research in the areas of Computer Vision, Signal Processing, Robotics, and Machine Intelligence. He has authored more than a 100 refereed journal and conference publications, and holds several issued patents in these areas. Dr. Nandhakumar has a Master's degree in Computer Engineering from the University of Michigan, Ann Arbor, and a Ph.D. in Electrical Engineering from UT Austin. He is a senior member of the IEEE, and serves on the board of directors and advisory committees of various industry organizations, startups, incubators, and academic institutions.

Pete Sellar, Xperi – Treasurer
As Senior Director, Strategy & Standards, Pete represents Xperi in a number of national and international standards and industry alliances including the Ultra HD Forum, ATSC and SMPTE. Prior to his role in Xperi, Pete was Associate Director at the DTG (Digital TV group) in the UK, leading all activity within Broadcast, Hybrid and Advanced AV, and was Editor-in-Chief of the D-Book, the UK specification for DTT. Before this Pete began his career at the BBC before running technical operations for Freesat, the UK FTA satellite platform.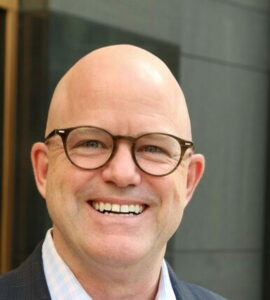 Sam Matheny, NAB – Board Member
Sam Matheny is Executive Vice President and Chief Technology Officer at the National Association of Broadcasters.  With over 25 years of experience in the broadcast and data networking industries, including earning a patent for inventing mobile and interactive DTV technologies, Sam leads NAB's technology team in its efforts to promote innovation and propel broadcast technology into the future.  He also provides overall leadership for PILOT as well as NAB's TV, Radio, and Digital Technology Committees.
Matheny is a member of the Academy of Digital Television Pioneers. He serves on the board of governors for the National Wireless Safety Alliance, the board of the Ultra HD Forum, and the board of visitors for East Carolina University. He has served as an advisor to numerous startup and technology companies and is currently engaged with Reveal Mobile, a location-based advertising technology company, and Haystack TV, a personalized OTT headline news channel. He has previously served on the FCC Communications Security, Reliability and Interoperability Council (CSRIC), the Federal Emergency Management Agency's (FEMA) Integrated Public Alert Warning System Network Advisory Council (IPAWS NAC), and on the board of directors for the Advanced Television Systems Committee (ATSC), where he was Chairman of the specialist group on the next generation of digital television.
Before joining NAB, Sam served as Vice President of Policy and Innovation for Capitol Broadcasting Company where he focused on strategic media applications, mobile wireless content delivery, smart TV, and helped secure multiple patents for broadcast Internet distribution. He has also held management positions with mobile development, satellite, digital television, web development, and interactive video companies.
Sam holds a B.S. in Communications from East Carolina University, a M.S. in Technology Management from North Carolina State University, and a certificate for artificial intelligence and business strategy from the Massachusetts Institute of Technology. In 2007, he was named an American Marshall Memorial Fellow.Sam lives with his wife in Washington, D.C. and has two adult sons.

Bill Redmann, InterDigital. – Board Member
Bill began his career mixing technology and entertainment obtaining a Masters Degree in Engineering at UCLA while building practical electronic props for Battlestar Galactica (the original) and Buck Rogers (not the original).
He has twice been Director of Technology at Walt Disney Imagineering, developing and fielding theme park VR and ride systems, including Indiana Jones at Disneyland Park.
His role at InterDigital is Director of Standards, Immersive Media Technologies, unchanged through the acquisition by InterDigital of Technicolor's R&D business unit.
Bill has 65 issued U.S. patents in fields including: Virtual Reality, Online Media Production, Distributed Network Streaming Media Systems, 3D Displays, Online Communities, Content Distribution to Mobile Devices, Wearables, Travel Planning, Electric Vehicle Infrastructure, Driving Safety, and Digital Cinema. He is also a SMPTE Fellow.
Wade Wan, Broadcom Inc. – Board Member
Technical Director, Broadband Technology – Wade oversees the complete technical development cycle of audio and video compression technology in Broadcom's system on chip (SoC) solutions ranging from standardization to internal design and development to product deployment and support. He is the principal member driving Broadcom's participation in various standardization groups such as MPEG, DVB and SCTE. As a systems architect, he actively works with internal teams as well as customers and strategic partners to design and deploy several generations of video compression and decompression engines as well as features such as digital video recording, transport architectures and container format support that are present in set-top box products worldwide.