Powered by SMPTE
Original Air Date: Wednesday, June 30, 2021 — 1:00 pm – 2:30 pm EDT
The UltraHD Forum is an open forum composed of a broad range of participants from the movie and television ecosystem with a mission to support the roll out of UltraHD services. As part of that mission, the Guidelines Working Group has developed a compendium of technical information on the best practice implementations of UHD workflows and technologies.
During this presentation, we will have the experts describe what is in the Guidelines and why this information is vital to any organization implementing or thinking of implementing an UltraHD service. Topics covered include the definition of Ultra HD video and its various elements such as HDR, Wide Color, High Frame Rate as well as Next Generation Audio. Our focus is on the impact to live-linear channels delivered over cable, satellite, terrestrial television as well as streaming video services.
Guest Speakers
Bill Redmann
Bill's career has always mixed technology and entertainment. He earned a Master's in Engineering from UCLA, while an electronic propmaker for Battlestar Galactica and Buck Rogers at Universal Studios. As Director of Technology for Disney Imagineering and Virtual World Entertainment, he researched, developed, and fielded simulator ride systems and virtual reality attractions. At Technicolor, digital cinema provided the context where an interest in standards led him to join SMPTE, eventually becoming a SMPTE Fellow. Now as InterDigital's Director of Standards for Immersive Media Technologies, Bill contributes to next-generation television systems. Bill holds 72 issued U.S. patents relating to digital cinema, virtual & augmented reality, media production, distributed network streaming, displays, online communities, mobile content distribution, exercise tracking, and electric vehicle infrastructure. His favorite two: A roller coaster you design then ride and a keyboard for dolphins to communicate with people – both really worked and both were commercially successful.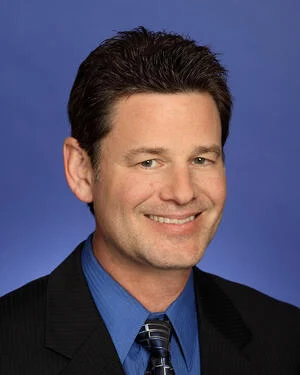 Richard E. Doherty
Currently working as Senior Director of Technology Strategy in the Office of the CTO for Dolby Laboratories. Richard is responsible for technology engagements for digital media, including studio technology relations, acting as Dolby's representative to DASH-IF, CTA WAVE, SVA, Blu-ray Disc Association, UHD Forum, UHD Alliance, ETC, as well as technical investigations into future technologies, products, and technology trends.
Prior to joining Dolby Labs, Richard worked for the Media and Entertainment Group at Microsoft / Xbox as Director of Technology Strategy, where he contributed to the future of entertainment delivery at Microsoft.
Richard previously held positions as Managing Director of Blu-ray and Professional A/V at Panasonic Hollywood Laboratory, Architect of the Aspect HD real-time editing system at the startup Cineform, engineering management as a Founder of the film matchback software company FilmMatch, Founder of the internet entertainment company Zodo, and as a Founder of the startup Silerity which delivered datapath optimization software tools for the design automation market.
Doherty holds several patents, and is an award-winning film director with a dozen film festival awards. He has a Bachelor of Science degree in Electrical Engineering from the California Institute of Technology, and a MFA in Film and Television Production from the University of Southern California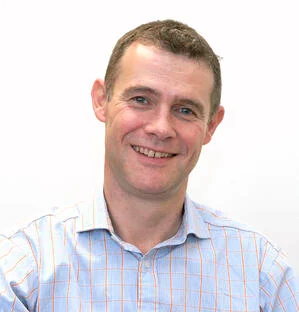 Andrew Cotton
Andrew is a Principal Technologist within BBC R&D's Broadcast & Connected Systems Section. He has a background in video compression and image processing. Andrew and his team work across the entire television acquisition, production, delivery and distribution chains, ensuring the technical integrity of BBC systems. Most recently their work has focused on high dynamic range TV, as Andrew is one of the developers of the Hybrid Log-Gamma HDR system.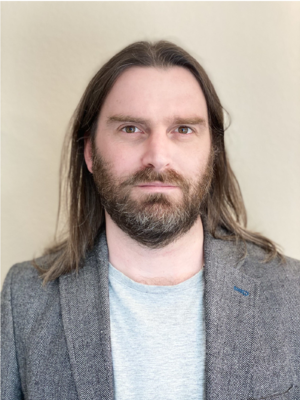 Pete Sellar
Senior Director, Strategy and Standards, Xperi Corp.
Xperi invents, develops, and delivers technologies integrated into billions of consumer devices, media platforms, and semiconductors worldwide. Through DTS' pioneering audio solutions for mobile devices, home theater systems, cinema and beyond, DTS provides incredibly high-quality, immersive and engaging audio experiences to listeners everywhere. With IMAX Enhanced we bring the immersive entertainment experience into the home, combining exclusive, digitally remastered HDR content and DTS audio technologies with high-end consumer electronics products.
As Senior Director, Standards and Strategy, I represent Xperi in a number of national and international standards and industry alliances. I currently participate in the Ultra HD Forum, UHD Alliance, SMPTE, CTA, ATSC, Blu-ray Disc Association and the ITU. My role involves working across a number of areas within the Xperi portfolio of technologies including Audio, UHD video, and streaming distribution. I've been involved in digital media throughout my career from my early days managing the Digital transition for the BBC World Service, through managing satellite TV operations for Freesat in the UK. Prior to joining Xperi I was Associate Director at the Digital TV Group overseeing Strategy, DTG Testing and being Editor-in-Chief of the D-Book, the UK Digital TV Specification.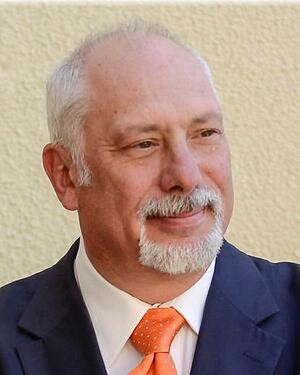 Jim DeFilippis
An accomplished professional in the broadcast/media space. He has established TMS Consulting, a consulting practice focusing on media file based work flow, sports broadcast technology, high frame rate production, mobile digital television.