The Ultra HD Forum has many member companies active in France. For this first newsletter, we asked two vendors from the encoding side to tell us how they perceived the French market from a UHD perspective.
---
Harmonic's View on UHD Innovation in France

Harmonic has contributed to UHD technology innovation in France for many years, partnering with a national broadcaster on early UHD experiments and powering the first UHD OTT service for one of France's premium television channels. Most recently, Harmonic played an important role in enabling live UHD coverage of the French Open tennis tournament. During the event, Harmonic teamed up with France Television, providing the broadcaster with state-of-the-art UHD contribution encoding and decoding solutions at the stadium.
Additionally, several French TV channels used Harmonic's Spectrum X playout server during EURO 2020 for UHD playout. A significant challenge during EURO 2020 was that the source was HDR, and each broadcaster had to create an SDR signal for pay-TV distributors not yet ready to deliver HDR. This challenge created an uneven SDR experience and frustration for UHD viewers who could only receive SDR. We learned that the best solution going forward is to receive an HDR and SDR signal directly from production to avoid conversion problems and enable simulcasting of SDR and HDR on IPTV networks. While this approach costs more, Harmonic thinks it is optimal to offer exceptional-quality experiences to all UHD viewers.
Harmonic is an active contributor to the French Audio Video Digital Forum (FAVN), the technical entity tasked with proposing technical specifications to the CSA French regulator for the upcoming UHD service (see our article in this newsletter). We've contributed to the specification, as well as participated in various interoperability plugfests. Ultimately, we support having a mix of 1080p and 2160p content that will be time-shared between broadcasters, enabling them to offer up to six UHD channels compared with only three if 2160p is used.
Harmonic sees OTT as a viable alternative to delivering UHD for 24/7 services and not only sports events as it is done today. In a paper presented at the 2020 NAB Show Conference, we explored how to deliver UHD over OTT from a technical and economic point of view, highlighting France as a use case. The study is relevant for long-tail channels, especially in light of the aggressive deployment of very high-speed broadband services powered by fiber, DOCSIS 3.1, and 5G technologies.
Harmonic is committed to developing UHD at scale in France with its customers and partners on all networks, including DTT, pay-TV, and OTT. We look forward to driving further UHD innovation at the Paris Olympics in 2024 using 5G and a scalable delivery mechanism such as broadcast or multicast.
---
ATEME's experience as a vendor in the French market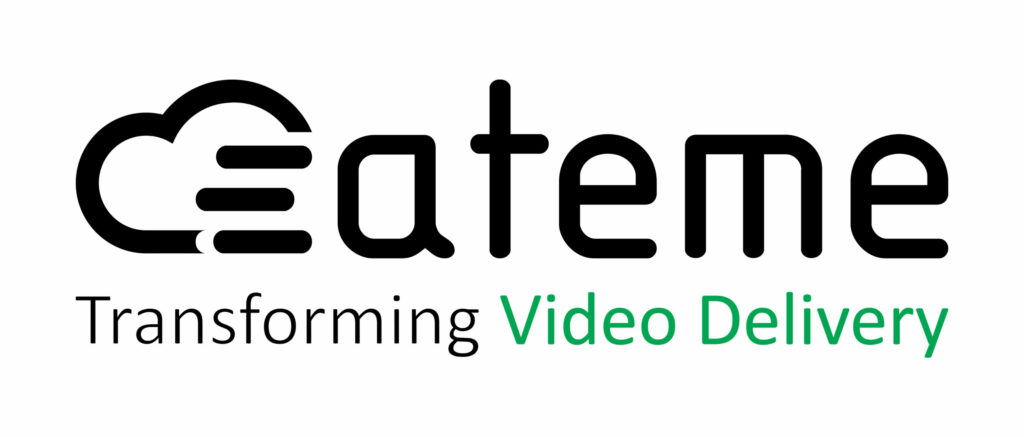 Ateme experienced a dynamic French market for UHD technologies as early as 2015, with the first sale of UHD encoders to Orange (then AB group) and others.
Indeed, the French market has embraced UHD/HDR (with HDR 10 and Dolby Vision) for OTT VoD offerings. And ATEME's CTO, Mickaël Raulet, explained that for the French Open, the HD to UHD resolution upgrade at the head-end is entirely done in France.
Yet despite much experimentation and some limited VoD success for the SDR to HDR transition, there has not been any real success with live UHD TV in France. For live productions, only 4K resolution is starting to be used.
This disparity is not unique to France. Live/linear adoption of UHD technologies now drags behind OTT/delinearized in many markets – but perhaps more so in France, where Orange has been much less enthusiastic with HDR than BT has in the UK.
One explanation could be that Netflix first, then Disney+, have profoundly changed consumer behavior in the French market. And they mainly offer VoD services. Meanwhile, regulations seem to be reducing the pace of change.
Or perhaps the French market simply lacks a leading sports platform to embrace UHD. HDR portrays reality better than SDR, which can be a problem when a football pitch isn't the right lush textbook green, or the tennis court's Terre-battue color is less attractive in the real world than in people's imagination.
Canal+ is probably pushing the overall UX the most with UHD, and it looks like Atmos might become the first widely available UHD component technology in France. But even Canal+ has still not produced much live content – maybe in part due to COVID. The ongoing French football rights fiasco hasn't helped, either, with less value being created.
The debacle is explained extensively in the media. Suffice to say that the Chinese-Spanish broadcaster Mediapro bought the primary rights in 2018 for record staggering amounts (around 3 billion USD) but then ended the contract prematurely, letting Amazon swoop in a acquire the lions share for a fraction of the cost.
But we expect innovation in this area from the pay-TV providers, although an operator such as Free could surprise us all.
Although it started later, the transition to NextGen audio (channel-based with height – mainly Atmos) so far seems to have fewer issues than HDR did (and is still having in some cases).
Meanwhile, as described in its guest blog, Arte is pushing HbbTV innovation in the context of linear TV.
But things could change with the 2024 Olympics coming to Paris. FTV experimentation of RG21 seems like trial runs for 2024 commercial services.
Nonetheless, FTV apps have much less visibility than, say, iPlayer, despite offering quasi-identical services. This difference could be influenced by branding: ISPs in France have a strong TV presence, which is not the case in the UK.
ATEME is confidently awaiting the big moment with products for live support in 4K, HDR, and NGA. The big moment is expected no later than in 2024 for the Paris Olympics – and maybe even earlier, for the Qatar Football world cup in 2022 or the Rugby world cup in France in 2023.