In the twilight of 2017, we have what we believe is the biggest news of the year with the launch of UHD HDR live services by a major MVPD – AT&T DirecTV. AT&T DirecTV have begun a number of UHD HDR transmissions of sports events starting with the Pittsburgh Penguins versus Vegas Golden Knights that aired last week. It will not just be NHL, with DirecTV committing to broadcast 13 NBA games in UHD HDR this season. You can read more about it from their press release at http://about.att.com/story/att_launch_4k_hdr_live.html.
AT&T DirecTV have chosen the technology approach to make the content as broadly available as possible and making the content available on both HDR and SDR TVs. Earlier in the year, ATT DirecTV working with Sony and others, provided a glimpse of their trials through a demonstration on our NAB17 booth of HLG10 HDR. You can read more about that demo in our previous post https://ultrahdforum.org/nab17-uhdf-demos-blogs-14-broadcaster-hdr/.
HLG10 is one of the two base HDR formats from the Forum's Phase A Guidelines alongside PQ10 that can be used for HDR Linear services.
At IBC2017, KPN also provided a demonstration of full end to end PQ10 based linear services as described in our blog post https://ultrahdforum.org/ibc-2017-hdr-for-all-demonstrations/.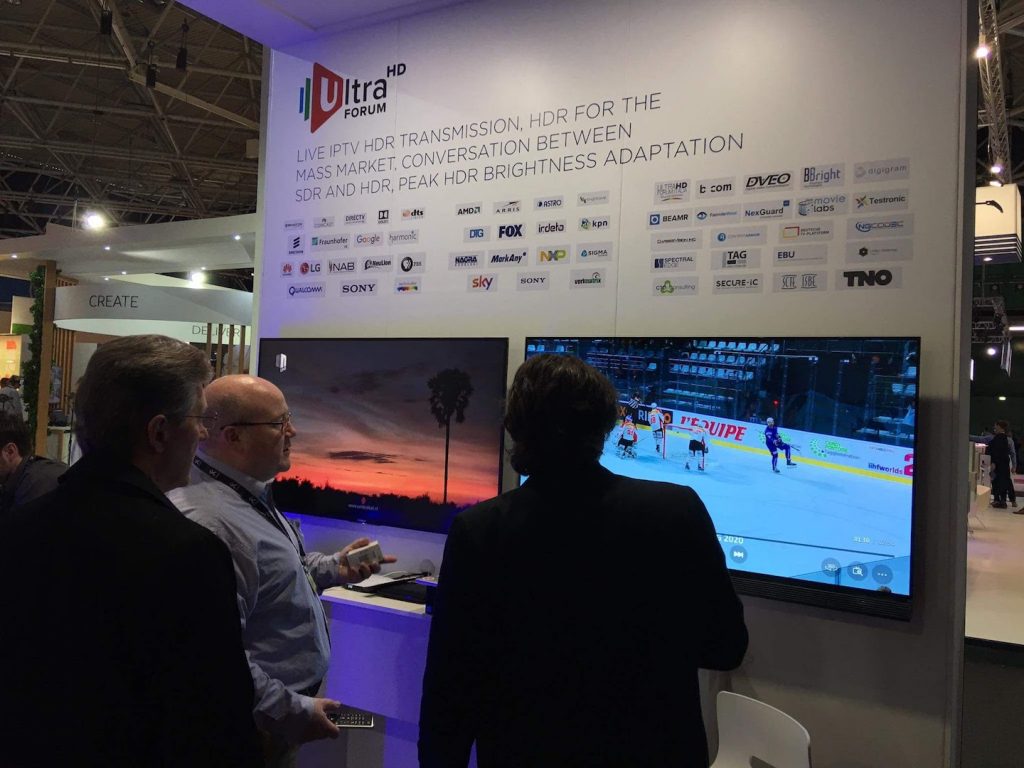 In October 2017, TravelXP became the first commercial broadcaster of a Linear UHD HDR service using HLG10 as you can read about also at https://www.broadbandtvnews.com/2017/09/29/eutelsat-set-for-first-4k-hdr-service/.
The UltraHD Forum is glad to see these movements in the commercial deployments of Ultra HD HDR during 2017, and look forward to a lot more coming to the wild during 2018.